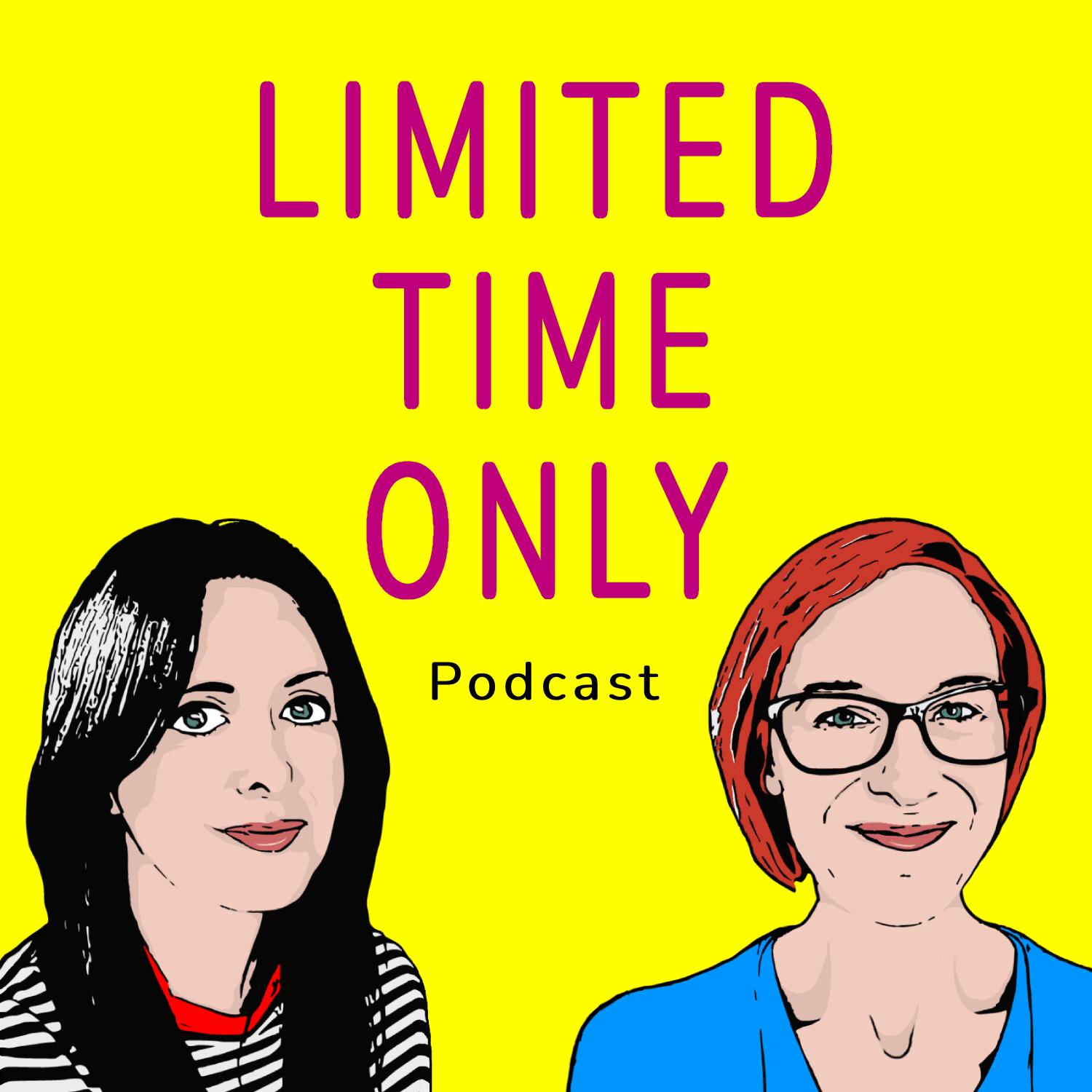 NB There may be one or two swears in this ep. 
It's the final episode of Season 1 and Esther & Susie are all about the hits and giggles. Hits of both the adrenalin and popular music variety. And all the giggles they can get.
Susie is feeling a bit worse for wear. No, she hasn't been carousing - she's been carouseling. And Esther allows us a peak inside her subconscious where an unexpected visitor pops by once a week for a spot of rollerskating. 
The special guest this week knows all about hits and giggles. Jo Coffey is a 4ft 2 disabled comedian, writer and actress who is a regular in comedy clubs up and down the country. As an actress she has worked on several films directed by Kenneth Branagh, including Artemis Fowl and has recently appeared in a recurring role in EastEnders on BBC One. She's had three successful Edinburgh festival stand up shows and was due to appear at the Underbelly this year, she's also presented on Big Brother's Bit on the Side and Little Brother. Jo's stories are fascinating, hilarious and hugely enjoyable. You're in for a treat.
We hope you enjoy this final ep of Season 1. Thank you so much for listening, sharing and reviewing. We'll see you back here soon for Season 2 of Limited Time Only. Toot toot!
Limited Time Only is a podcast for anyone who feels that there aren't enough hours in their life.
We are actors & writers, Esther Stanford & Susie Riddell and each week we'll bring to your ears a joyful mix of chat, comedy sketches and interviews with interesting people.
Limited Time Only: a pick-me-up in podcast form.
Music by Joel White aka Small Plates
Listen to his music on Soundcloud
Other sound effects from https://freesound.org
and https://freesound.org/people/klaukbeeld